A Time for Giving: Shoes for Impoverished Children
9 December 2009
One Comment
There are so many charities and causes that are worth our attention and donations. And, they all become more visible at this time of year. Or, are we simply paying more attention?
The Share Your Soles Foundation is one that I learned about as I literally ran into Mona Purdy, its founder and Executive Director. I was leaving a meeting in downtown Chicago when I saw her and an assistant roll out huge bins from their trucks. The brightly labeled barrels were being delivered to collect new or gently used shoes at this particular drop site.
I'm new to Chicago, so had not been aware of this Illinois based organization which is in fact now celebrating its 10th anniversary and has several drop sites across the nation. I won't bore you with all the words. Simply watch the video below that tells of the worldwide impact of Mona's foundation that delivers shoes to desperately impoverished children in Central America, Southeast Asia, the Caribbean, Appalachia, Africa, Eastern Europe, American Indian reservations and even here, in our own backyard.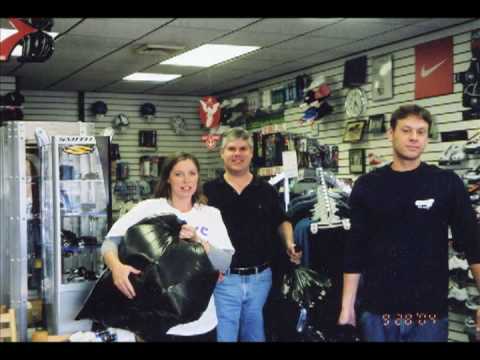 Of all things these children might need, why shoes? Well, shoes are a most basic necessity that could prevent disease and amputations. In developing countries, most children walk barefoot. That makes them vulnerable to injuries, infection, soil-transmitted diseases and amputation. And, as if to literally add insult to injury, children are required to wear shoes to attend school. No shoes, no school. Plus, in these countries, walking is the main mode of transportation, and shoes are essential to travel the long distances to obtain water, food and to get to school. Something "as simple as shoes" provided to these communities can help reverse the vicious cycles of disease, poor education and abject poverty.
You can help, wherever you are located, by either dropping off shoes or shipping them at these locations. You can also organize a shoe drive, a terrific project for schools. All the details are here.
Yes, we should all walk that talk.