Conjuring the Perfect Gift For Men: Kymera Magic Wand
19 October 2009
2 Comments
Is it too early to talk holiday gifts? Year after year, I'm appalled at the early Christmas displays. It stresses me out. Yet, when I saw the Kymera Magic Wand, I sighed with relief, several "gifts for him" now already crossed off the shopping list. Phew.
The wand is a gadget in every aspect, but one that gives a whole new meaning to "sleight of hand".
It works with almost any device that can be remote controlled, with infra-red beams and a "learning" microchip to learn the code from the equipment's original remote.
Simpler than it seems, we're told that most people master the intuitive wand gestures in about five to ten minutes. Here's the manual and take a look at this video clip: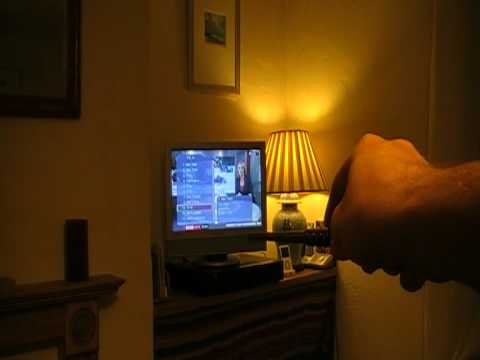 Although the UK Wand Company only sells directly at the moment, they do ship to the US. Go here to buy.
My holiday shopping list magically just got shorter. I believe.