Eco-Luxury Gift Wrapping Scarf (at 15% off to readers)
15 December 2008
3 Comments
Patricia Lee is the creator of the luscious BOBO wrapping scarves. She discovered the traditional "Bojabi" wrapping scarf on a visit to her native Korea. The use of the Bojabi wrapping scarf originated centuries ago in Korea and Japan, as a way to wrap and transport items. This gorgeous tradition of wrapping has been in decline for many years as the use disposable wrapping products took precedence. Today, Patricia's timing could not be more sweet in looking to revive this wonderful practice.
This reusable gift wrap is a gorgeous eco-friendly solution of wrapping and carrying. The BOBO uses from the plentiful stock of already existing fabrics instead of using virgin raw materials.
From the BOBO website:
According to the Clean Air Council, in the United States alone, an additional 5 million tons of waste is generated during the winter holidays. Four million tons of this waste is attributed to wrapping paper, shopping and gift bags.

The BOBO Wrapping Scarf was created with the goal of reducing waste in our world. We believe that reusing should always come before recycling and we are committed to producing products that are not only reusable in themselves, but have been created with a minimum amount of waste.
The BOBO's are eco-luxury at its best. A gift wrapping that keeps on giving. And soooooooo much easier and faster than wrapping with paper. Love it!!! Here's how to wrap with the scarves. Could it be any simpler?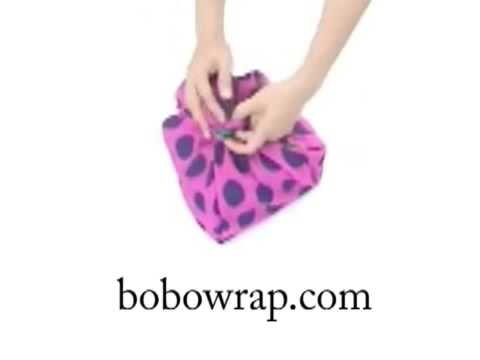 The BEST part? When I told BOBO that I was featuring their item, they offered 15% off the purchase to our readers. Simply enter coupon code THESUCCULENTWIFE. Good until December 31st. They promised that they can ship in time for the holidays.